Immerse yourself in the crossroads experience.
Recording at the Crossroads is a fun and productive experience. Our main live room has enough space to record a band live and has two other rooms off the side of it to allow for live, isolated recording. We use an analogue signal path from pre amps to our main desk while also having the option of recording straight to tape for the ultimate vintage sound. We can cater for anyone from singer songwriters to big bands.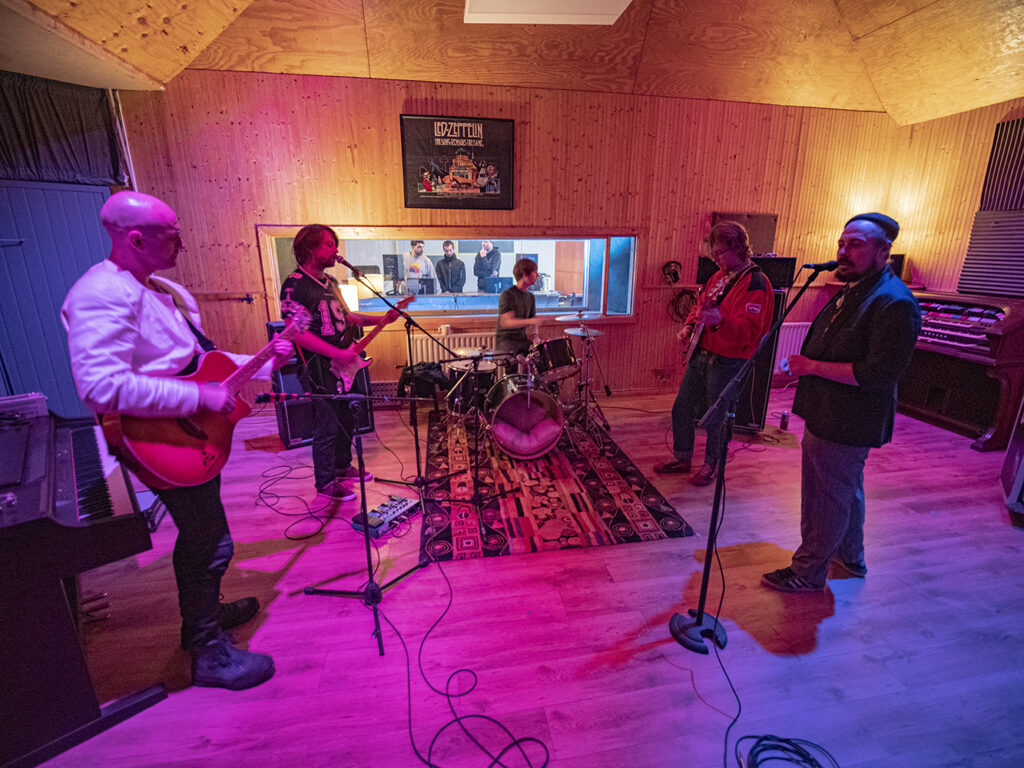 Here's what some of our clients have to say...

"We would like to say a big Go Raibh Míle Maith Agaibh (thanks in Irish) to Jed, Shane and Shane Hatton from Old Mill Pictures and a big special thank you to Hazel who baked and brought us warm scones every day!
We loved our time with you and what with delicious warm scones and the welcome and care you showed up. We will be telling everyone to head your way!"
"Working at Crossroads studio is a complete dream. The atmosphere there is second to none, it gives you the ultimate freedom to explore your sound and really find your voice as an artist. I couldn't recommend working with Shane highly enough, his dedication to your project will rival your own! When skill meets inspiration you find yourself at Crossroads."